Rafale deal is black with black lentils: Manmohan Singh former PM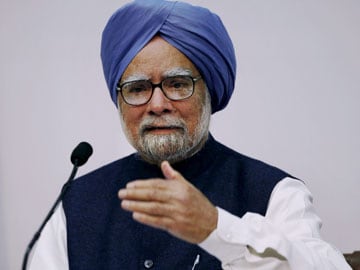 In the knotty wrestling of Madhya Pradesh Assembly Election, even former Prime Minister, Manmohan Singh, is in fray. Dr Manmohan Singh targeted Prime Minister Mr Narendra Modi and the Chief Minister of state, Mr Shiv Raj Singh Chauhan in a press conference on Wednesday. He twitched both the leaders on the demonetisation, Rafale deal and the issues of farmers. He said the demonetisation was a big failure. The government did not achieve its any promise during its tenure what it had done with the people.
He said: by which request the demonetisation was imposed none of these have yet been begun – neither the black money returned, nor terrorism- naxalism could be ended. He added that the demonetisation was like a planned or mess loot.
The former PM said that Rafale case is a big scam. There is big manipulation in this deal (black with black lentils). There must be JPC to enquire this deal. He said that the Modi government had promised to employ two crore candidates, but the target is yet to complete.
He said the PM had promised that every account would be credited with the Rs 15 lakhs, but it had not been so. He slammed Shivraj Singh government and said, "there are many problems of farmers in Madhya Pradesh. The state government has failed to redress the problems of farmers. The state faced a big scam like 'Vyapam Ghotala'."